The world is changing—don't be left behind...
How to Use the New "Synthetic Photography" to Create the Most Exciting Images of Your Life
Afraid of being left behind by the "AI photography" revolution?
If you're anything like me, you've been intrigued but also a bit worried by the incredible changes being unleashed by artificial intelligence.
Looking at recent AI-generated images, I found myself wondering:
Does this make everything I do as a photographer obsolete?
Does this make all my hard-won photography knowledge useless?
You are not obsolete
The great news is that your hard-won photography knowledge actually gives you a head start in this new realm.
Your understanding of composition, lighting, camera angles, aperture, and f-stops puts you way ahead.
It can even make you a rare expert, and a leader in this new art form, if you act soon.
And the best part?
It's a ton of fun!
Soon, everyone will be creating AI-generated images, but this is your chance to leap ahead.
Rather than be left behind, I decided to get out in front of the change.
Every "photo" on this page is imaginary. The people don't exist. The places don't exist.
I created all of these "photos" in just a few seconds.
And it was fun, artistically challenging, and satisfying.
Would you like to know how I did it?
Announcing the revolutionary new...
Synthetic Photography Masterclass
The first online course designed to help photographers master the new art of "synthetic photography"
Hi, I'm Phil Steele, and I've been teaching photography online for more than 13 years now.
In that time, I've helped hundreds of thousands of photographers understand their cameras and make better images.
My photography courses are famous for being clear, concise, and easy to understand, and my training website has become one of the most popular in the world.
But I also love computers, and I've been quick to explore the new possibilities of AI.
This makes me uniquely positioned to help you make the transition to "synthetic photography" and to help you master this fun, exciting new art form.
And don't worry, we're not giving up our real-world photography.
Far from it.
Synthetic photography is an additional, complimentary art form, one that goes hand-in-hand with our real-world photography—and even helps us improve it!
Improve your real-world photography
Practice

photography skills in a virtual environment
Test-drive

photo ideas before trying them in the real world
Capture photos that you'd

never encounter in real life
Expand

your possibilities!
Not a replacement for your real-world photography...
...but a supplement to it!
What you'll gain from this course
Finally get a clear understanding of this crazy new "AI-image" stuff and how it works.
Learn how you can improve your real-world photography by practicing "synthetic photography."
Gain the comfort of knowing you're ahead of the pack again, rather than falling behind. In fact, you'll be on the leading edge!
Bask in the stunned admiration of friends and colleagues when they see what you're creating with world-changing new technology.
Once again enjoy that exciting feeling of artistic eagerness, seeing each new image materialize—just as you did when you started photography.
A fun new art form
A thrilling creative experience like nothing you've done before.
Feel what it's like to be on the leading edge of something new and world-changing.
Warning: It's so much fun, it can be incredibly addictive!
This course provides
everything

you need

Don't worry if you've never used a generative AI system before, or if you're not "technical." That's why I'm here to help.
Ten video lessons

showing you exactly how to create stunning synthetic images.
Foolproof setup guide: I walk you through every step to get you up and running.
Advanced

techniques and settings (the pro tricks to give you an unfair advantage)
Bonus: "Phil's Secret Prompt Formula" for creating photorealistic images.
You get instant access, and you can watch the course anywhere, on any device, as often as you like.
Imagine creating portraits like these—with no model releases required!
Which AI system does this course use?
We use Midjourney, by far the best of the generative AI engines, especially for photo-realistic images. 
Midjourney's subscription fees are very reasonable (as low as $8 per month), and there is no commitment, so you can try it for a month, and see if you like it, with no risk.
And of course, I walk you through the process of setting up your Midjourney account, with a detailed, step-by-step guided video.
I honestly believe that learning to use Midjourney right now is the best decision any artist or photographer can make.  For less than the cost of two coffees each month, you could be having the creative time of your life. What is that worth?
Many of my course students are calling Midjourney life-changing. See their testimonials below on this page for some of their stories.
Bonus for ordering today!
If you order now, you get "Phil's Secret Prompt Formula"—my personal recipe for creating photorealistic images.
A "prompt" is a text command that you type to create your image. Prompting is both an art and a science.
In creating thousands of images for this course, I've mastered many advanced techniques, tricks and shortcuts that even many pros don't know.
Some people are charging hundreds or thousands of dollars for "prompt coaching" services.
My prompt guide is included right in your course, for free, if you order now.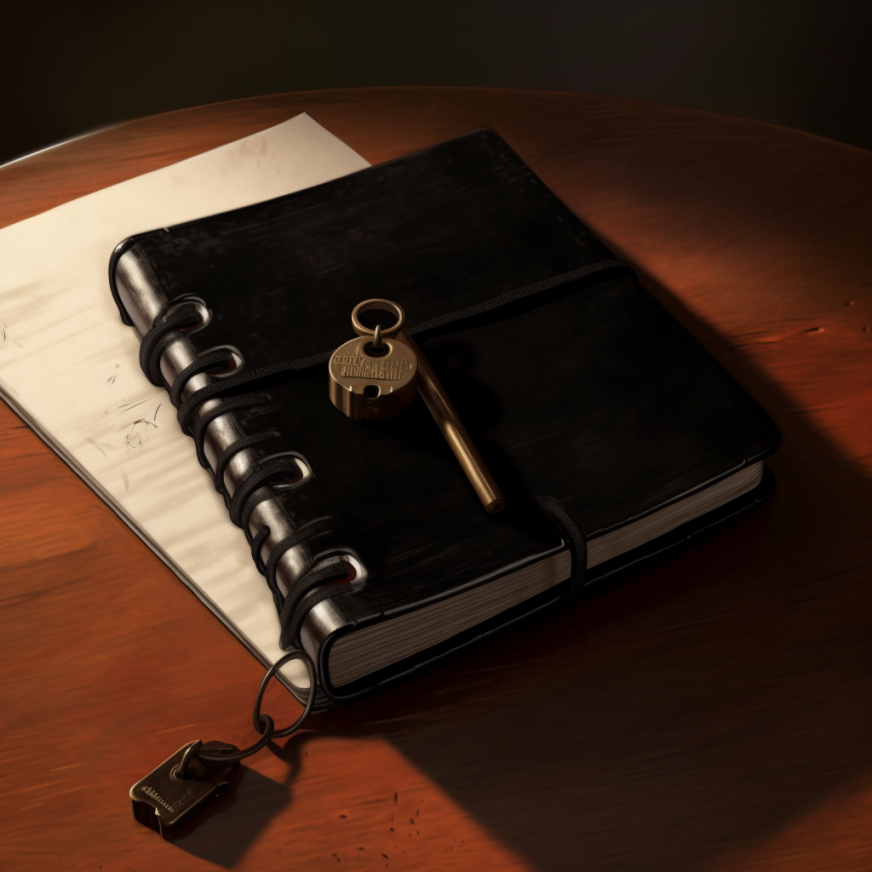 Save 30% during the course launch. This offer ends soon!
To help as many photographers get on board as fast as possible, I'm slashing the price for the course launch.  If you wait, you'll not only pay full price, you may lose your natural head start on this art form.
Photzy Subscriber Special:
Synthetic Photography Masterclass
30% Off Today
$99
$67
Instant Lifetime Access
Famous Phil Steele Quality
Secure Payment
60-Day Money-Back Guarantee
Give Me Instant Access
60 Day
Money-Back

 

Guarantee
If you're not absolutely thrilled with this course, just email me for quick "no hassles" refund, and we'll still be friends.  It's that simple.
P.S. Don't worry, I'm not giving up photography
And neither should you! Synthetic photography is not a replacement for our real-world photography, it's a supplement to it!
It's a satisfying new art form that lets us practice photography in virtual environment.
It also allows us to create images that we could never create in real life.
Best of all, it's a ton of fun.
Seriously, I haven't felt this much creative joy doing anything in years.
I hope you'll join me.
What customers are saying...
"I'm addicted! You really knocked it out of the park with this training.  I appreciate the quality and thought you invested in this new course."
—Mitchell B.
"I'm so enjoying your course, Phil—you are a great teacher.  Your videos are short and to the point , and very easy to understand. I was one of those who thought this was a "cheat" way to creating photo art, but you are rapidly changing my mind! Thanks so much!"—Deborah Atkinson 
"Thank you for my new addiction. I have found my MOJO again.This will revolutionize digital art. Amazing. And what fun."
—Lmagne
"I find Midjourney very helpful as I am planning a photoshoot to give me ideas to use in the shoot. I mostly work with small wineries and I can ask Midjourney to give me ideas on poses for staff and owners, ways to arrange wine and food for their social media shots, etc. Normally I pore through Pinterest to get ideas, but this is so much more fun. Thanks again!"
—Karen Schmautz
"I absolutely love this course and all the features of Midjourney—it is really impressive what it can do!"
—Eirin Helland 
"This is awesome Phil. Thank you so much! I'm now creating awesome images to use in my art!"
—Marie Farmer
"Love this course Phil, what an exciting new direction to take my work in. You've made it look easy."
—Maggie Bergman
"I fully enjoy your teaching style, especially the rhythm and rate you go at...love the tip about using "on a white background" to isolate things for a composite. This has helped me quite a bit on the very first day. Thank you for the course."
—Louis H.
"Thank you for your course and the inspiring spark it has created in me."
—Ann W.
"Hi Phil, I love to photograph desert landscapes, but due to my age and a few medical issues, I can't even hike half a mile to get to a place with which to get the shot I want. The inability to go to the locations I need has caused me serious depression. Synthetic Photography will let me create the images I would formerly take with a camera. My depression is beginning to go away. This course is a real life saver for me. Thank you so very much, Phil!"
—Tom Harrington
"It's as if you took a sharp stick and bashed a hole in the side of "scary AI"—and all the scary drained out!"
—Geraldine Watson
"I really enjoyed this course. It's really stimulating to the brain cells! Love it!"
—Janine Gmitter
"I've been so curious about MidJourney, but I was apprehensive about using it because of its steep learning curve (and that was just to set up an account!). Now I'm fast-tracking & crash-coursing to learn everything. What a ride! Thanks for this much-needed course. Really Helpful! Will re-watch this series often, as there's so many priceless nuggets in here."
—Richard Mendoza 
"Hi Phil, I've taken a few of your photo courses before, and I knew if anyone could walk me through starting AI and Midjourney, it would be you. I tried it last year and was frustrated with its complexity. You've certainly helped explain it!!!"
—Tom
"Phil—great tutorial. I had signed up for Midjourney a year ago, and played and played but became frustrated because I didn't know what I was doing (although I got some great results—sometimes). I had a lot of trouble, which was very frustrating, and I thought it was something I was doing wrong, but I couldn't figure out what, so I ended up deleting my membership. Now I understand, thanks to you, and am ready to start playing again. Thanks!"
—Martha Bauder
"I am having a great deal of fun learning something new and so innovative. I am a hobbyist photographer and not an artist, but feel compelled to have some type of creative outlet and this is it. Thank you for offering this course and making it affordable." 
—Sally Stone
"Great course, Phil! I have used MidJourney before as inspiration for my traditional artwork. It was trial and error and lots of frustration. Just setting up my own server was worth the price of admission to your course! And the hint about white backgrounds. I currently have a subscription to adobe stock that I will cancel. Because this is just so good! Thank you!"
—Cheryl Stiefvater
"Great course! Clearly explained and with inspiring ideas. Thank you!"
—Terry Jane
"I am LOVING this course and am now opening the channels of creativity all the time! So many ways I can use AI professionally and personally. Thanks for sharing your knowledge!"
—Maria Gasiunas